Back in 2008, I bought a couple of brushes from Coastal Scents. I got the Pink Kabuki brush, Pink Duo Fiber Powder Stippling, Angle Blush Brush and the Deluxe Buffer brush. Back then, there was a craze thanks to a few make up gurus on YouTube raving about them.
3 years later and owning more brushes now, I come to realize how much I hated those brushes.
I first got the Pink Kabuki brush, Pink Duo Fiber Powder Stippling in June of that year. They were very soft and I had good impression on them. I washed the brushes with some mild shampoo as usual and that's when the "
fun
" began.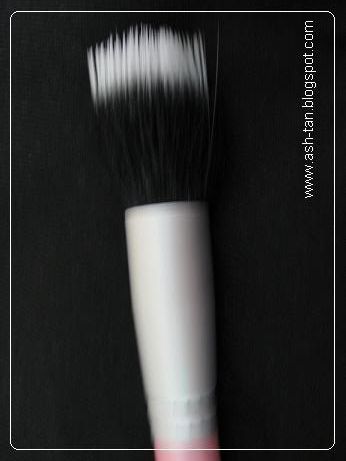 The Pink Duo Fiber Powder Stippling brush bled like crazy, staining the entire white part permanently gray. Till now. I do not own another stippling brush thus I cannot compare how stippling brushes are suppose to work and the effects. Right now, I think this is junk.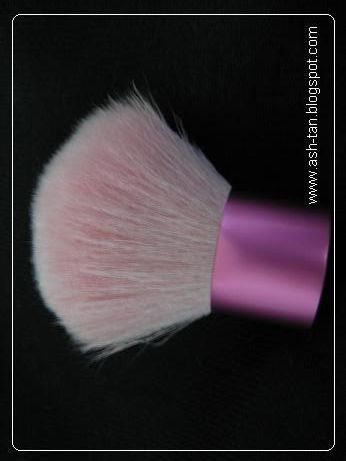 I've always wanted a kabuki brush. The name itself sounds so cool. Nowadays, I use this to put on my mineral foundation. The colour never bled, thank God but just after a few washes, it started shedding like crazy.
Before people start pointing their finger at me thinking it's my funky washing skill or funky shampoo, please take note that I use either Daiso's brush cleaning detergent or Johnson and Johnson's baby shampoo. Also, I have no shedding problems with my other brushes, it's just these.
Every time I use this, I have to literally start spitting out hair from my mouth and then pick up the other scattered hair from my face.
Next batch
Left to Right: Angle Blush Brush, Flawless Face Chisel Blush Brush, The Deluxe Buffer Brush
In August 2008, I got the Angle Blush brush and the Deluxe Buffer brush. The hair on the brush is somewhat coarse and not as fine as the Kabuki brush. Out of all these brushes, the only one I still use is the Angle Blush brush which I use to contour my face on my non-lazy days. It's also my only angle Blush brush so I don't have much of a choice.
I really need to start getting more brushes and better ones.
*sigh*
The deluxe buffer brush is a total FAIL! It's the first one I ditched. It sheds like no tomorrow and because the hair is fine, it gets into your eyes and when it sticks to your face, it really sticks and it's hard to pick it off. Hate hate hate!
Well, lesson learnt.